English version
LLC Case Logistic for more than 15 years provides all kind of exhibition goods transportation services all over the world, including: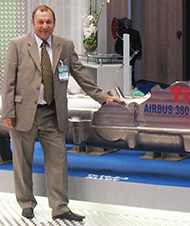 proceeding of all customs procedures both in country of origin and country of destination
delivering of goods with any kind of transport to achieve the best result
full pack of services on exhibition fair ground, including:
▪ installation/deinstallation of exhibits
▪ storage of empty cases, etc.
safety supervision of cargo on all stages of our work
full informational supply, etc.
The advantages of working with us:
We specialize exclusively on exhibition goods.
Large experience and companionship with the best transport companies allows us to choose the most effective ways of transportation and routs.
We are in business for more than 15 years and have stable connections with the biggest international exhibition expeditors such as Schenker, Danzas, Agility, Rogers Worldwide and many others, which ensures the level of cargo serving on the fair ground.
We are always looking for continued cooperation with our client, which guarantees the quality of our services.
Through the years of work, Case Logistic provided the successful transportation services for different companies in more than 50 countries on 4 continents. Among the biggest exhibitions done - Hannover Messe, Fanborough Airshow, Le Bourget Airshow, CIPPE, China Aviation, MIPIM, Innotrans and many others.
So, if you need assistance in exhibition cargo transportation or have any questions, please do not hesitate to contact us:
LLC Case Logistic
LLC CASE LOGISTIC
Address: 8, Zolotorozhskiy Val str., Moscow, Russia
Tel. +7 (916) 213-23-13
E-mail: info@caselog.ru